Art & Olfaction Awards finalleri sonrası dikkatimi çeken oarfümlerden bir tanesi olan Anka kuş parfümün kurucusu Ali Bey ( Fort and Manle markasının Manle'si ) ile İnstagram üzerinden konuşma fırsatı buldum ve aklımda olan bir kaç soruyu sırdum . Sağolsun tüm içtenliği ile cevap verdi. Kendisi Türkçeye çok hakim ol adığı için sorularıma İnglizce yanıt verdi ve Türkçeye çevirebileceğimizi söyledi. Röportajın dokusunu bozmamak adına orjinalini veriyorum.
Selamlar
Geç cevabıma kusura bakma.
Baştan söyleyim: Türkçem pek iyi olmadığı için, sorularına ingiılzce yazmak isterim.
Google translate kullanırsan yeter, herhalde.
Desteğinize, çok, çok teşekkürler! Allah razı olsun.
Şimdi sorulara geçelim.........
Being born and raised in Australia, I find that writing in English is so much easier as I can write in much more detail and certain nuances are portrayed. It's important to me to be able to express myself to the full capacity when I'm discussing Art and the creative process and fields.
Thank you for understanding.
QUESTION ABOUT IFRA GUIDELINES:
• I do follow the IFRA restrictions semi-closely and the oils, extracts and absolutes I use are quite safe. I take care with the percentages that I use with the restricted oils and I feel that it isn't too restrictive at all as you normally would not need to use more of each of them to construct a beautiful fragrance.
• The proportions that we are restricted to are quite fair and adequate.
HOW DID I START IN PERFUMERY:
Many years ago I met Rasei Fort. We became friends and after noticing my creative instincts, he told me that I would be perfect to create and describe perfume. Rasei was making very small batches of his own scents that he used for himself and sold to friends. He had dreams of starting his own brand however wasn't sure if he could do it alone. It intrigued me as I've been in visual arts, design and loved creative writing.
We joined forces and created Fort & Manle Parfum. After a few years of development, behind the scenes, we finally launched the brand to the market. Almost at the same time, we had entered the 2017 Art & Olfaction Awards and dared to believe!
We were extremely proud of our achievement:
• FATIH SULTAN MEHMED – placed 2nd place
• BOJNOKOPFF – placed 15th
• CHARLATAN – placed 33rd.
As we were a new brand, it was very exciting and heartening to have validation like this from a well respected organisation.
PROGRESSING IN PERFUMERY:
During the development of F&M, I completely fell in love with creating fragrance and the industry itself. The possibilities were endless. I devoured any information I could about the craft. I read anything and everything I could in books and online. There are many avenues to learn and some wonderful resources available.
During long night shifts as a Security officer and Control Room operator, I had a fast learning curve because I read so much. I was on every perfume-making forum I could possibly find. One particular forum was and is still my favourite. The DIY Perfume making forum group on Basenotes. Paul Kiler is a very helpful and pleasant man in that group.
Once the perfume brand was launched the learning and experimenting with oils – the mixing and creating continued.
Approximately one year after launching and gaining recognition with the A&O Awards, many creative and business progression differences arose we ended the partnership.
Two years of building up enough financial capital and slowly developing my new brand : Anka Kuş Parfüm, symbolically named as a second coming- Resurrection.
TRAINING
I have had no formal training in perfumery. Most of my knowledge is self-taught. I have learned some of my knowledge from my ex-business partner, Rasih however he was quite guarded with what he knew. I had to gain most of my knowledge myself. I am a quick learner with things that I am truly passionate with and I continue to learn every single day.
I aim to travel to Grasse, France in the future to learn and absorb more and simply enjoy the beauty and eloquence of the wondrous Capital of fragrance.
If it's possible to receive any formal training there, it would be a huge bonus but is not a burning desire at present.
INTERESTS/ INFLUENCES/ FUTURE PLANS:
I love Faith and Islam is very important to me. I am a proud Ottoman- Turkish Muslim. I am patriotic and very proud of our history.
I enjoy: Art, Literature, Religion, Sport-(mainly Liverpool Football Club, playing football, golf, cricket and more), History, Geography, Travel and Vintage Perfumery.
These are the main subject matter that will influence the creation of future fragrances and many new Series and Collections that I hope to launch.
Perfume Influences- Bertrand Duchafour, the fragrances launched by Serge Lutens and Fredric Malle, Guerlain, L'Artisan, Andy Tauer and more.
Histoire du Parfums, Slumberhouse, Papillon, By Killian, Tom Ford, Hermes, MFK are also other brands that I've been impressed with. Nishane's success is great to see
L'Artisan in particular was one of my first and favourite influences due to their exotic locations that the perfume is based on. Travel and historical travel are very enticing to me.
I have some exciting travel inspired fragrances planned for the future.
I'll never forget the first time I sprayed 'Traversee du Bosphore' in a niche perfume store and I immediately fell in love! 'L'Air du Desert Morocain' was another seminal moment I had in fragrance, early in my journey. It became a true love affair after those 2 moments.
I aim to create unique art and conjure olfactive memories with my work. I like to challenge the status quo and I don't like to be told that you cannot do that (with creating fragrance). The parameters are wide and I aim to make them wider and come 'from left-field' with my ideas.
I hope to try untried things and use unused methods in the future. I work on inspiration and I'm constantly inspired by the love that my beautiful wife, Angela gifts me every day. She is my muse of sorts! Angela too is a perfume fanatic and I bounce many ideas off her. She's a great 'sounding board' and we discuss all things fragrant, consistently.
Angela has always supported and backed me and from day one, was adamant that 'Absinthe-Minded' was going to be shortlisted as a finalist in the A&O Awards! As an artist, I always think of ways I could've made it better and sometimes am my own worst critic.
Lütfen bütün forumudakilere bol, bol selamımı gönder.
Bu gurbetçi, İnanılmaz bir maceranın içinde!! Çok mutluyum.
Desteğiniz İnşaAllah devam eder ve Türkiye piyasaya ilerde girmeye çalışacağım.
Sizin destek çok önemli.
Selamlar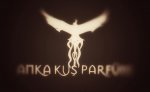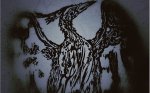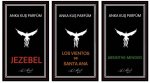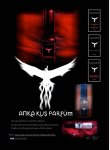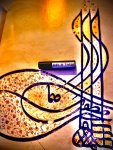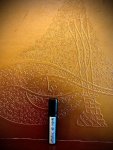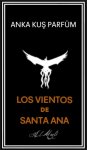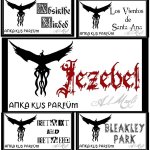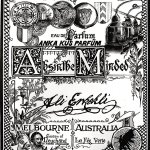 Tüm şişelerin etiketlerin kendisi çizip tasarlıyormuş ve Phoenix kuşunu kendisine yapılanlardan dolayı bir sembol olarak seçtiğini belirtti.